Get Your Free 8 Sensory Systems Printables + Special Email Series!
Are you tired of searching for information on sensory processing, only to be lead to one place after another? Would you like to find information on sensory processing in ONE spot, plus have printable handouts that you can reference in your home, classroom or therapy sessions?
Sign up below to get your FREE 8 sensory system printables, PLUS get a free follow-up email series filled with more sensory processing tips, tools, and strategies.
By signing up as a subscriber, you are agreeing to our terms of use and website policies which can be found here.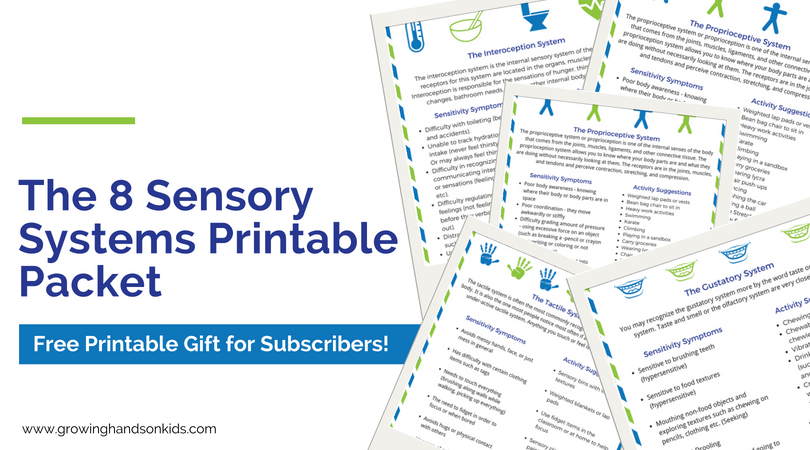 Throughout the series, we will tackle the following questions:
What is sensory processing?
What does hypersensitive, hyposensitive, and under-responsive mean?
What are the 8 sensory systems?
What are red-flags for sensory processing concerns?
What activity ideas and strategies can I use to address these concerns?
Enter your email address below to get started! Double check your spam folder, in case your first email ends up there.
You'll also receive the 8 sensory systems printable download when you subscribe.