About the Fine Motor Skills Activity Packet
The Fine Motor Skills Activity Packet includes:
Fine motor development checklists
Fine motor activity ideas
Gross motor skill activity ideas
Visual motor skill activity ideas
And much more!
30+ pages of fine motor skill development ideas and suggestions, perfect for any home, classroom, or therapy practice setting.
About the Hand Warm-Up Activity Cards
Get 11 hand warm-up activity ideas with these hand warm-up activity cards. Includes activities to warm up the muscles of the shoulder, arm, and hand in order to complete fine motor and handwriting activities.
Each page is designed to print two cards at a time, with the following page for the back side of the card. Each back side includes a description that parents, teachers, or therapists can use to help describe the activity to a child. Two-sided printing is advised to get the best use of these cards. You can also laminate each card and/or print on heavy card stock paper for a better quality of the card.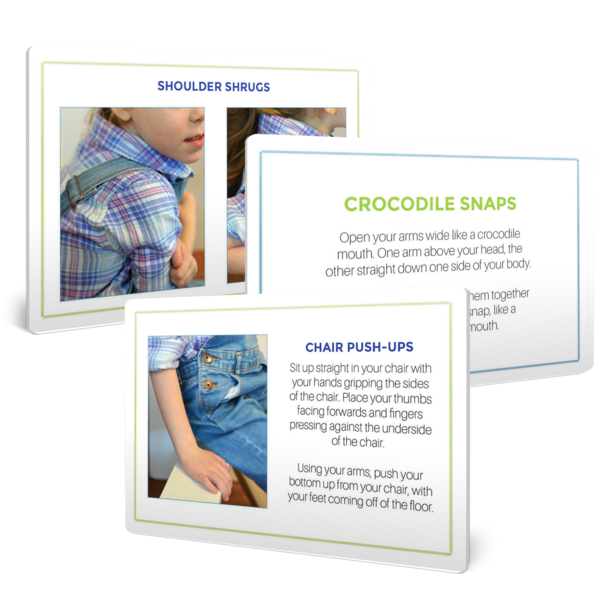 About the Typical Hand Grasp Development Cards
Explore what typical hand grasp development looks like with these 12 hand grasp cards. Each card provides a grasp name, typical ages it develops, a short and easy to understand description, and a picture of each hand grasp.